Lets head outside for a photo shoot !

Whether you want a fun family shoot, head shots or fun staff shots for your company, an outdoor photo shoot is the way forward.

Nothing compares to the natural light provided from shooting outside.


£100 - Bronze
This is the perfect package if you are wanting a great photo shoot, then you want to browse through the fantastic pictures and products and just purchase the ones you want.

£220 - Silver
The digital package. Choose this option if you are wanting all the digital image files in full resolution. This option means that you can print the pictures at home and share with friends.

£350 Gold
The Ultimate Package. This really does do what it says on the tin.. the package which includes EVERYTHING. All the digital images from your shoot including 5 fantastic prints of your choice, any size up to a whopping 12x8 inch. If that's not enough, you also get a lovely professionally designed photo book containing your favourite images along with a proof book that contains every single image. I'll also make you a lovely SLIDE SHOW set to music that you can show off to friends.

CONTACT ME to make a booking or to check availability.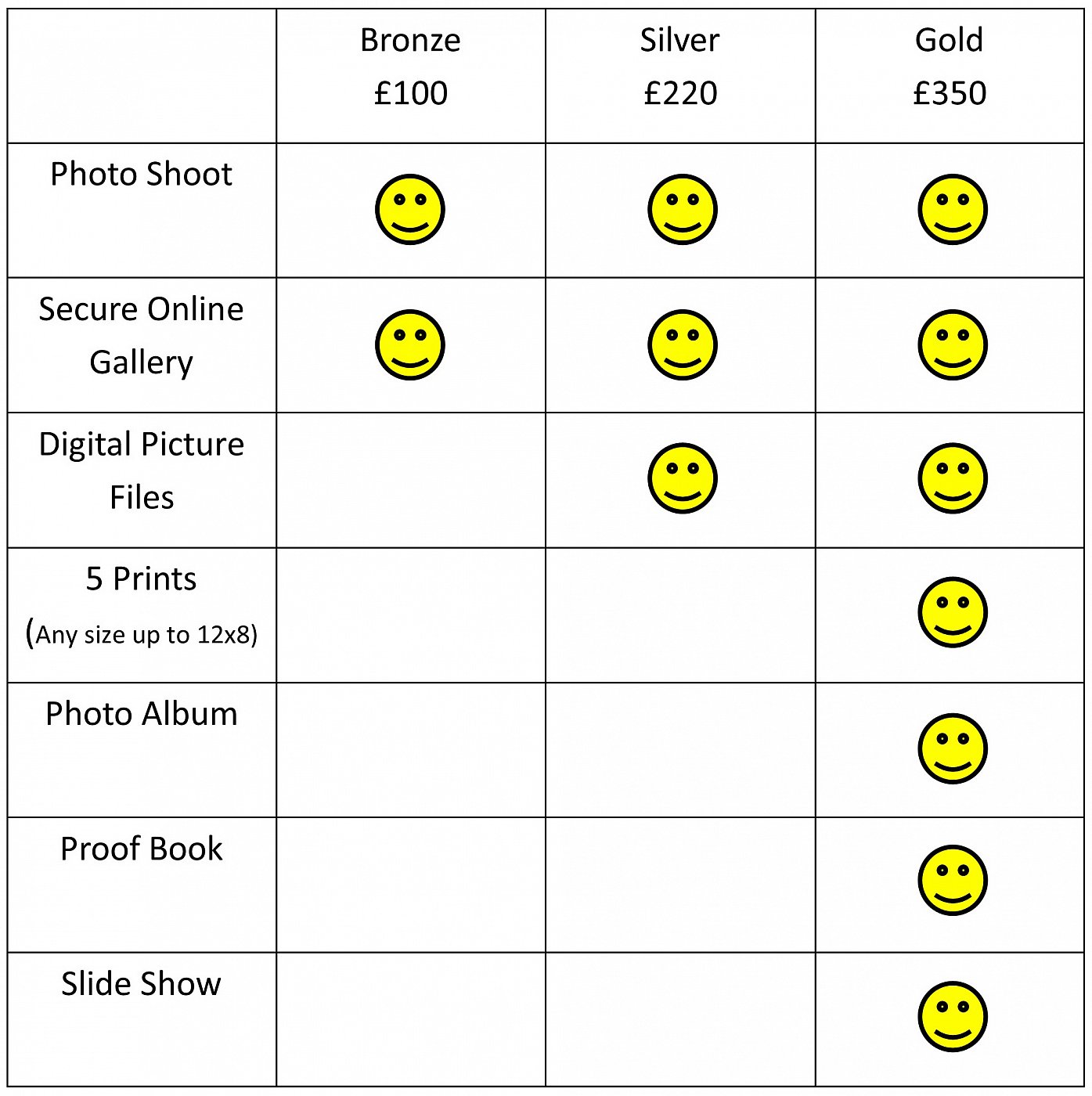 Loading more pages